HR Kiosks for non-desk workplaces
Synchronize Everything From Employee

On-Boarding

To

Payrolls
Why Kiosk Based HRMS?
In manufacturing, retail, healthcare, government & many other corporate environments, the percentage of employees without daily access to a computer can easily represent 70 - 80% of the company's workforce. They usually are disconnected, cannot self-serve & fall out of regular HR softwares.
TrooHRMS kiosks gives your employees opportunity to self-serve hence connecting them to your HR processes.
Multi-Lingual Kiosk Machines
Face Recognition Mechanism
Sleek Design
Battery Backed-up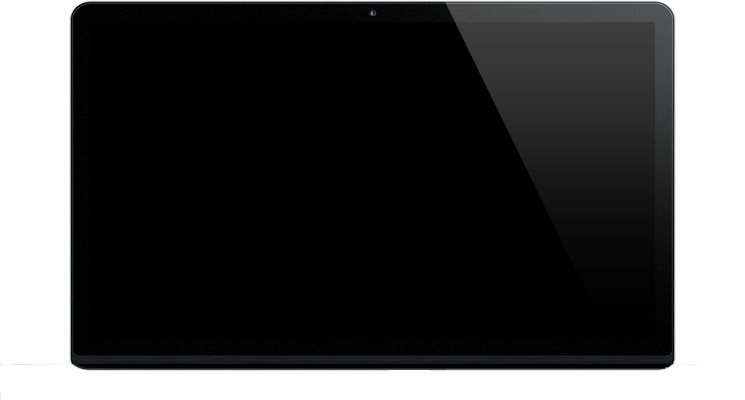 Software Features
An excellent kiosk hardware needs an outstanding software
Onboarding & Exit
Systematically onboard your new recruit in a paperless manner. Create offers, ask & approve documents, track their joining progress and finally assign department, manager & shift.
Attendance Tracking
Create in office or on-field shifts, assign, schedule and notify employees w.r.t. to shift changes, late comings, missing records. Get a detailed and complete attendance record of each employee.
Leave Management
Create, manage & credit leave types. TrooHRMS has a self-serve platform not only for applying leaves but also requesting LWPs and compensatory offs.
Payroll Management
No payroll software is complete unless it has attendance & leave records. As TrooHRMS already records them for each of your employee you simply need to create formulae & design payslip to generate payrolls with just a click.
Contract Labour
Contract labour needs to be treated differently in any organisation whether it is for manhours calculation, man-power supplier wise paysheets or having contractor specific logins for transaparent records.
Email/SMS
Send rule based notification messages to admin as well as employees. Such as when there is a missing record or when there is a leave application. This encourages workforce to follow the processes.
Frequently Asked Questions
We have answered a wide range of Questions for your Convenience
Q. How is attendance marked?
TrooHRMS kiosks are primarily built using face recognition technology. At the time of check-in / check-out / logging in, the kiosk compares the user's face from previously stored images. We have also integrated fingerprint recognition system on custom demand.
Q. How accurate is face recognition?
More than 99%. Cards get lost, PINs get shared, paper is slow and fingerprint scanners are not only expensive but also inaccurate in dusty and rough job environments. Accuracy of face recognition depends how many initial images have been set for the person, if they're looking front on at the camera and how good the lighting in the room is. Personally, we have NEVER seen a false positive response in our system.
Q. Is internet connection required for Kiosk?
Minimal. The attendance screen will work while offline. As soon as a connection is re-established, clock ins and outs performed offline will be uploaded to your timesheet page. For advance functionalities after logging in, the internet is required.
Q. How long does it take to mark attendance?
About 2.5 seconds on an average. In cases of slow or no internet, the system saves the image offline and then syncs with the system when the internet is available. Maximum wait time is 10 seconds.
Q. How long are images store?
Images are stored offline forever until they get synced with software. Thereafter for review purpose, they are stored up to 60 days.
Q. Can I define user-level rights?
Yes, you can give rights to users according to your requirements. 'Admin' has most rights and can create shifts, leave types etc. While a 'Manager' can view and approve requests from his subordinates.
Q. Is the kiosk battery backed-up?
Yes it is. The extent of back-up depends on which kiosk style you choose. But on an average 4-5 hrs of back-up can be expected.
Q. Can kiosks be installed at multiple locations for a single organization?
There is no restriction on the number of locations. Data from all locations will be synced with TrooHRMS' web-based software. This can be further accessed from tablet, mobile or your desktop computers from anywhere - office, site or even from home.
Q. Will my data be backed-up and secured?
Our servers are hosted with industry standard service providers with NetApp FAS3240, and which guarantee 99.999% uptime (Five Nines). RAID-DP Ensures Zero Data Loss. Automated backups of your installations are maintained for last 7 days. All updates and upgrades to your installations are carried out without downtime (unless unavoidable) to give you 24x7 access to your application. The connection between Web Application and DB server is secured with a 256 bit encryption.
Q. How is support provided?
Our training module is extremely thorough and decreases your queries significantly after 1st month of subscription. Still, we have a dedicated support office in Aurangabad, India. Simply call +91-800-777-5051 for any queries or raise a ticket by emailing at [email protected]. For screen sharing we use 'teamviewer'.
Our Headquarters
Mumbai, India
Speak to Us
(+91) 9920082766
Follow LinkedIn
Latest Updates
Popular Blog Posts